2% Alpha Arbutin Serum with Hyaluronic Acid
Targets: pigmentation, textured skin & sun spots
Suited for: all skin types
Reformulated serum contains 2% Alpha Arbutin, compared to previous version only contains 1,5%. With 2% Niacinamide, 1%Hyaluronic Acid & Aloe Vera.
BENEFITS:

- gentle on skin
- diminishes acne scars 
- brightens hyperpigmentation
- evens out skin tone

👩‍💻💬 NEED HELP?
Book a free 15 min online consultation now, with our experts.
Alternatively, chat to us on WhatsApp (via WA icon in left corner)
How to use
AM and/or PM.

After washing & toning your face, apply a few drops of this serum and gently massage into the skin. Follow with moisturiser and then oil-based serum and lastly, SPF.
Full Ingredients
Aqua (Water), Aloe Barbadensis (Aloe Vera) Leaf Juice , Glycerin, Niacinamide, Propanediol, Alpha-Arbutin, Sodium Hyaluronate, Allantoin, Citric Acid, Phenoxyethanol, Ethylhexylglycerin, Potassium Sorbate , Sodium Benzoate
Combinations (Besties & No-No's)
Can be combined with all other Standard Beauty products.
Warnings/Cautions
Makes skin more prone to UV damage, use with SPF. Not suitable during pregnancy & breastfeeding.
Hero Ingredients
to get glowing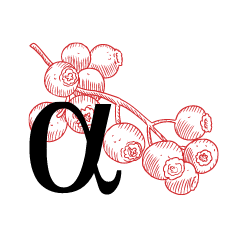 Gentle on skin. Helps to diminish acne scars. Gently brightens pigmentation. Evens out skin tone
Hyaluronic Acid is found naturally within the skin and decreases with age. Therefore, applying products with HYA naturally plump your skin for minimised wrinkles and maximum hydration.
A special Niacinamide without heating/flushing side effect. Keeps skin barrier healthy & hydrated. Reduces uneven skin & pigmentation Helps protect against environmental stressors (e.g. blue light, pollution)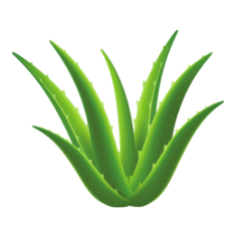 Aloe Vera deeply moisturizes skin. Helps treat various skin conditions, including acne, eczema, and sunburn.
Dark marks fade
I love this product it is helping heal my skin and get rid of the pigmentation. I am slowly working towards even tone skin
Beautiful packaging 🤩
Ordered after a long time so I'm not sure if this is new.. but the new packaging is stunning! The product has really helped lightened pigmentation and scars 😊
ALPHA ARBUTIN 1.5 SERUM
I love this serum. Used with Lactic Acid Toner helps are amazing. Makes my skin clearer. And helps with pigmentation. Skin looks fresh and clearer
AHA review
The serum is great with a lovely consistency. Not harsh at all, perfect for the skin
Magic
The difference in how my skin feels with this is amazing, plumps out fine lines.
Let's build a 7 step routine
You(r skin) deserves this. Choose a face wash, toner, water-based serum, moisturiser, oil based serum and treatments.
Bundle contents
Add 7 items to start with your perfect routine
Real Results from Real Babes
Customer Review
Products used: Salicylic Acid Toner, 0,3% Retinol Serum, Mattifying Gel & Moisture Bomb.
Products used: African Black Soap, Alpha Arbutin Serum, Mattifying Gel, Salicylic Exfoliating Polish.
Products used: African Black Soap, AHA Lactic Acid Toner, Alpha Arbutin serum, Retinol serum, Squalane serum, Mattifying Gel.
Products used: African Black Soap, AHA Lactic Acid Toner, Alpha Arbutin serum, Retinol serum, Squalane serum, Mattifying Gel.
Products used: African Black Soap, BHA Sallicylic Toner, Moisture Bomb, Pigmentation Buster serum, Squalane serum, Alpha Arbutin serum, Retinol serum.
Products used: BHA Salicylic Acid Toner, Pigmentation Buster Serum, Hyaluronic Acid Serum, Moisture Bomb.
Our Body deserve skincare, too! 🛁