AHA & BHA Chemical Peel
Targets: dull skin & pigmentation
Suited for: experienced AHA/BHA users, not for sensitive skin
Self-Care Sunday just got upgraded: Introducing our Professional Range, that was made for salon use. 
This formula's AHA/BHA concentrations parallel those of a professional Chemical Peel.  It's very high in AHAs, which improves skin texture and reduces the appearance of fine lines in the long term. Alpha Hydroxy Acids (AHAs) exfoliate the skin's surface to restore radiance and even out skin tone.
Beta Hydroxy Acids (BHAs) also exfoliate skin and unclog clogged pores. This concentrated solution deeply exfoliates the skin to reduce the appearance of imperfections and promote skin radiance.

Together with our other products from our Professional Range, this creates the perfect ritual for at-home grade facials without the salon price tag. Formulated to salon standards, this range contains highly targeted formulations for salon-like results- without the salon price tag.
 30 ml
👩‍💻💬 NEED HELP?
Book a free 15 min online consultation now, with our experts.
Alternatively, chat to us on WhatsApp (via WA icon in left corner)
How to use
Patch test highly recommended.

Apply on dry skin, leave out eye & mouth area & nose folds. You might experience a strong tingle in the first few minutes. This is normal.
Leave for max 10+ mins, then rinse off.


This formula contains an extremely high concentration of acids. We recommend use only if you are an experienced user of acid exfoliation and your skin is not sensitive.

For optimal results and skin health, we recommend you follow our 4 week Professional Ritual.
Full Ingredients
Aqua (Water), Aloe Barbadensis (Aloe Vera) Leaf Juice , Lactic Acid, Glycerin, Propanediol, Glycolic Acid, Salicylic Acid, Sodium Citrate, Centella Asiatica (Cica) Leaf Extract, Xanthan Gum, Sodium Phytate, Citric Acid, Sodium Hydroxide, Phenoxyethanol, Ethylhexylglycerin, Sodium Benzoate, Potassium Sorbate , CI 16255
Combinations (Besties & No-No's)
Best used together with our Professional Range.

Cannot be combined with Retinol, other AHA/BHAs, Vitamin C, Azelaic Acid.

Warnings/Cautions
Do not use on active wounds. Patch test before use. Keep out of direct sunlight. Avoid contact with eyes. Increases sun sensitivity, use with SPF. Not suitable during pregnancy/breastfeeding. Only for experienced AHA/BHA users.
Hero Ingredients
to get glowing
Gently exfoliates dead skin cells, increases cell turnover, rejuvenates dull skin, stimulates collagen, helps to brighten pigmentation and helps shrink pores.
Helps speed up cell turnover and boost collagen production. Helps to clear pores, smooth fine wrinkles, improve skin tone, fade dark patches and sun damage, and hydrate skin for a more youthful appearance.
Helps clear clogged pores, reduces sebum production and helps to diminish white/blackheads.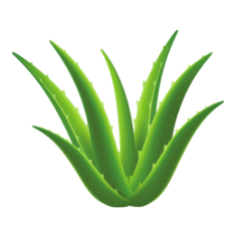 Centella Asiatica & Aloe Vera
Ultra soothing, moisturising & replenishing.
Let's build a 7 step routine
You(r skin) deserves this. Choose a face wash, toner, water-based serum, moisturiser, oil based serum and treatments.
Bundle contents
Add 7 items to start with your perfect routine
Real Results from Real Babes
Customer Review
Products used: Salicylic Acid Toner, 0,3% Retinol Serum, Mattifying Gel & Moisture Bomb.
Products used: African Black Soap, Alpha Arbutin Serum, Mattifying Gel, Salicylic Exfoliating Polish.
Products used: African Black Soap, AHA Lactic Acid Toner, Alpha Arbutin serum, Retinol serum, Squalane serum, Mattifying Gel.
Products used: African Black Soap, AHA Lactic Acid Toner, Alpha Arbutin serum, Retinol serum, Squalane serum, Mattifying Gel.
Products used: African Black Soap, BHA Sallicylic Toner, Moisture Bomb, Pigmentation Buster serum, Squalane serum, Alpha Arbutin serum, Retinol serum.
Products used: BHA Salicylic Acid Toner, Pigmentation Buster Serum, Hyaluronic Acid Serum, Moisture Bomb.
Our Body deserve skincare, too! 🛁