Brightening Eye Cream with Niacinamide
Targets: puffy & dark under-eyes
Suited for: all skin types
With Aloe & cucumber extract, camellia oil. | 15 ml.
BENEFITS:
- Brightens under-eye circles
- Reduces puffiness 
- Cucumber extract soothes and hydrates the delicate skin under the eye
👩‍💻💬 NEED HELP?
Book a free 15 min online consultation now, with our experts.
Alternatively, chat to us on WhatsApp (via WA icon in left corner)
How to use
Gently massage a pea sized amount into your under-eye area after washing and toning your face.
Full Ingredients
Ingredients: Aqua (Water), Prunus Amygdalus Dulcis (Sweet Almond) Oil, Rosa Damascena (Rose) Flower Distillate, Aloe Barbadensis (Aloe Vera) Leaf Juice , Camellia Oleifera (Camellia Tea) Seed Oil, Glycerin, Cetearyl Olivate, Sorbitan Olivate, Butylene Glycol, Niacinamide, Hydrolysed Wheat Protein, Allantoin, Cucumus Sativus (Cucumber) Fruit Extract, Citric Acid, Phenoxyethanol, Ethylhexylglycerin, Sodium Benzoate, Potassium Sorbate
Combinations (Besties & No-No's)
can be combined with all other Standard Beauty products
Warnings/Cautions
Suitable during breastfeeding/pregnancy. Rinse eye, if product gets inside your eyes.
Hero Ingredients
to get glowing
A special Niacinamide without heating/flushing side effect. Keeps skin barrier healthy & hydrated. Reduces uneven skin & pigmentation. Helps protect against environmental stressors (e.g. blue light, pollution)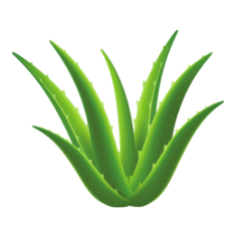 Hydrating, soothing & moisturising.
Stimulates collagen production and help tackle fine lines and wrinkles.
Change in product quality
Hey Standard beauties! I've previously used your eye cream and was super happy with it but this time, I am quite disappointed. The consistency of the cream seems to be more water than what it's supposed to be; it is not giving eye cream, at all. I thought perhaps it may have been the heat however I never place my products in a place where there is sunlight or even hot air, the product is literally just watery which makes application extremely difficult. Maybe you've tried a new formula or I may have received a faulty product. Nonetheless, still a big fan of your products, just not this one :(.
Love the glow
This is a very nice product. I especially like the nice glow it leaves as it makes you look and feel good. No need for makeup with this product.
Great eye cream. Absorps quickly. Love the pump action bottle. Pumps just enough for a single use
Truly such a great product
Ive used this product for three months and it lasted me that long. I feel more confident going out without make-up because of this product
Let's build a 7 step routine
You(r skin) deserves this. Choose a face wash, toner, water-based serum, moisturiser, oil based serum and treatments.
Bundle contents
Add 7 items to start with your perfect routine
Real Results from Real Babes
Customer Review
Products used: Salicylic Acid Toner, 0,3% Retinol Serum, Mattifying Gel & Moisture Bomb.
Products used: African Black Soap, Alpha Arbutin Serum, Mattifying Gel, Salicylic Exfoliating Polish.
Products used: African Black Soap, AHA Lactic Acid Toner, Alpha Arbutin serum, Retinol serum, Squalane serum, Mattifying Gel.
Products used: African Black Soap, AHA Lactic Acid Toner, Alpha Arbutin serum, Retinol serum, Squalane serum, Mattifying Gel.
Products used: African Black Soap, BHA Sallicylic Toner, Moisture Bomb, Pigmentation Buster serum, Squalane serum, Alpha Arbutin serum, Retinol serum.
Products used: BHA Salicylic Acid Toner, Pigmentation Buster Serum, Hyaluronic Acid Serum, Moisture Bomb.
Our Body deserve skincare, too! 🛁