Berry Bold Lip Stain (Deep Berry)
Targets:
Suited for:
Buildable medium-full coverage.
Buildable lip stain that is hydrating, soothing and delivers ceramides to the fragile lip skin.
Gloss to stain technology: A long-wear Lip Stain that applies like a gloss and wears down to a beautiful stain. Once dried, it lasts for several hours, is kiss & smudge proof- for a natural, low-maintenance look. Seal with our Peptide Lip Oil for the ultimate glossy lip.
👩‍💻💬 NEED HELP?
Book a free 15 min online consultation now, with our experts.
Alternatively, chat to us on WhatsApp (via WA icon in left corner)
How to use
To be used as often as desired. It is buildable which means you can determine the intensity of the hue. For a matte finish, blot with tissue after application. For a glossy finish, apply Glazed Lip Oil after application. Avoid going over the lip line as it might stain the skin around the lips-can be removed with soapy water.
Full Ingredients
INGREDIENTS: Aqua (Water), Glycerin, Polysorbate 80, Aloe Barbadensis (Aloe Vera) Leaf Juice , Xanthan Gum, Ceramide NP, Hydrolysed Jojoba Esters, Hydrolyzed Caesalpinia Spinosa Gum , Caesalpinia Spinosa Gum , Sodium Phytate, Lactic Acid, Citric Acid, Phenoxyethanol, Ethylhexylglycerin, Potassium Sorbate , Sodium Benzoate, CI 17200, CI 17200:1, CI 42090, CI 42090:1
Combinations (Besties & No-No's)
Follow up with Glazed Lip Oil to boost colour longevity and to seal in lip goodies.
Warnings/Cautions
Hero Ingredients
to get glowing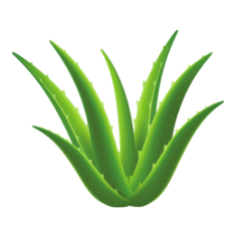 Favourite
I love this lip stain, the colour is beautiful and it does not come off or get onto the teeth like lipstick. Perfect for busy people.
Best lip stain
I absolutely love this colour. It stays on throughout the day and gives you various shades throughout, obsessed.
BerryBold
This color has totally exceeded any expectation that I had regarding lip stains. Perfect coverage,Perfect feel, Perfect color!!!
Save your money!!!
I had purchased the lip stain a while back, and I usually love standard beauty products, but this was a real disappointment. The pigment is too dark, and it absorbed so quickly that I didn't even have time to pat of any excess. And the tint was too purple, I looked like a clown. Personally, I think this product is not worth your money.
Thank you for sharing your feedback with us. We're genuinely sorry to hear about your experience with our lip stain, and we appreciate your honesty.
We understand that each individual's preferences vary, and we regret that the pigment, absorption speed, and tint did not align with your expectations. We value your feedback and we will continue to refine and improve our formulations.
If you need further assistance please reach out to us on email and we will gladly assist.
Let's build a 7 step routine
You(r skin) deserves this. Choose a face wash, toner, water-based serum, moisturiser, oil based serum and treatments.
Bundle contents
Add 7 items to start with your perfect routine
Real Results from Real Babes
Customer Review
Products used: Salicylic Acid Toner, 0,3% Retinol Serum, Mattifying Gel & Moisture Bomb.
Products used: African Black Soap, Alpha Arbutin Serum, Mattifying Gel, Salicylic Exfoliating Polish.
Products used: African Black Soap, AHA Lactic Acid Toner, Alpha Arbutin serum, Retinol serum, Squalane serum, Mattifying Gel.
Products used: African Black Soap, AHA Lactic Acid Toner, Alpha Arbutin serum, Retinol serum, Squalane serum, Mattifying Gel.
Products used: African Black Soap, BHA Sallicylic Toner, Moisture Bomb, Pigmentation Buster serum, Squalane serum, Alpha Arbutin serum, Retinol serum.
Products used: BHA Salicylic Acid Toner, Pigmentation Buster Serum, Hyaluronic Acid Serum, Moisture Bomb.
Our Body deserve skincare, too! 🛁