Faded- 2% Alpha Arbutin & Vitamin C Body Butter
Targets: pigmentation, body discolouration
Suited for: Body
A rich body cream, infused with nourishing oils and butters to get your skin silky-smooth. Vitamin C and Alpha Arbutin effectively brighten pigmentation, sun damage and dark marks on the body. With a warm, comforting French vanilla scent. | 150 ml
Benefits: 
brightens pigmentation, dark marks and sun damage

hydrating, fast-absorbing body butter

antioxidant that scavenges free radicals
👩‍💻💬 NEED HELP?
Book a free 15 min online consultation now, with our experts.
Alternatively, chat to us on WhatsApp (via WA icon in left corner)
How to use
To be used once or twice daily. Can be used on the whole body or on areas of concern only.
Full Ingredients
Aqua (Water), Butyrospermum Parkii (Shea) Butter, Caprylic/Capric Triglyceride, Olea Europaea (Olive) Fruit Oil, Cetyl Alcohol, Glycerin, Cetearyl Alcohol, 3-O-Ethyl Ascorbic Acid, Myristyl Myristate, Theobroma Cacao (Cocoa) Seed Butter, Alpha-Arbutin, Glyceryl Stearate, Macadamia Integrifolia (Macadamia) Seed Oil, Tocopheryl, Helianthus Annuus (Sunflower) Seed Oil, Xanthan Gum, Sodium Phytate, PEG-40 Stearate, Ceteareth-20, Parfum (Fragrance), Sodium Citrate, Sodium Hydroxide, Citric Acid, Phenoxyethanol, Ethylhexylglycerin, Coumarin
Combinations (Besties & No-No's)
Do not combine with Cleared-Salicylic Acid Body Wash, or Polished- AHA Body Scrub.
Warnings/Cautions
Not suitable during pregnancy & breast-feeding.
Hero Ingredients
to get glowing
3-O-Ethyl Ascorbic Acid: Equivalent to 2%L-Ascorbic Acid. Stable derivative of Vitamin C that is both hydrophilic and lipophilic, which means it has a higher skin permeability. Helps to effectively brighten skin. It's a strong antioxidant that scavenges free radicals.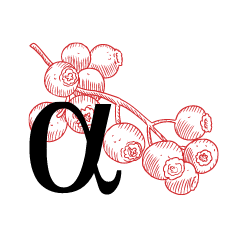 Gentle but effective active ingredient to brighten dark marks/ pigmentation and sun damage. Used at 2%, the highest allowed concentration.
Shea Butter & Cocoa Butter, which are occlusives to help prevent Trans-Epidermal-Waterloss.
Vitamin E, Olive & Macadamia Oil
Olive Oil and Macadamia Oil to deeply nourish and hydrate your skin. Vitamin E : Antioxidant that works very well with Vitamin C to prevent oxidative stress in skin cells.
Incredible cream
This is a luxurious feeling cream and it works. My pigmentation marks are definitely fading and I have only been using it for 2 weeks. I will definitely buy this again.
Your makeup game will never be a 10 if your skincare game is only a two
This product really works 100% for me and my daughter.
Delicious dreamy doughnut scented body butter!
I was so excited to learn that this kind of product had made it to the market! I've battled hyperpigmentation (post-inflammatory, sun damage, sun allergy, etc) for most of my life, and to finally find a body butter with the right actives in it to address those concerns is a dream come true! When I first ordered, I was mistakenly sent the salicylic body wash instead of Faded, but Standard fixed the situation really fast! I received my Faded in under 48 hours and was so thrilled to begin using it. I want to give it a few more weeks to see what the results are but I am very happy so far. Thanks, Standard Beauty!
The best body butter
Used it for the first time last night and my mind was blown I have never felt something soooooooo moisturizing 😍😍😍😍🤌🤌🤌🤌🤌🤌
Let's build a 7 step routine
You(r skin) deserves this. Choose a face wash, toner, water-based serum, moisturiser, oil based serum and treatments.
Bundle contents
Add 7 items to start with your perfect routine
Real Results from Real Babes
Customer Review
Products used: Salicylic Acid Toner, 0,3% Retinol Serum, Mattifying Gel & Moisture Bomb.
Products used: African Black Soap, Alpha Arbutin Serum, Mattifying Gel, Salicylic Exfoliating Polish.
Products used: African Black Soap, AHA Lactic Acid Toner, Alpha Arbutin serum, Retinol serum, Squalane serum, Mattifying Gel.
Products used: African Black Soap, AHA Lactic Acid Toner, Alpha Arbutin serum, Retinol serum, Squalane serum, Mattifying Gel.
Products used: African Black Soap, BHA Sallicylic Toner, Moisture Bomb, Pigmentation Buster serum, Squalane serum, Alpha Arbutin serum, Retinol serum.
Products used: BHA Salicylic Acid Toner, Pigmentation Buster Serum, Hyaluronic Acid Serum, Moisture Bomb.
Our Body deserve skincare, too! 🛁