10% Niacinamide & 1% Zinc Serum
Targets: Inflamed, uneven & textured skin
Suited for: All skin types
Powerful serum to minimise large pores and to develop a more even skin texture. Reduces acne, rosacea and other inflammatory skin conditions. 
BENEFITS:
- Anti-inflammatory: minimises redness, acne & inflammation
- Treats hyperpigmentation & uneven skin
- Cucumber extract soothes the skin and maintains elasticity
👩‍💻💬 NEED HELP?
Book a free 15 min online consultation now, with our experts.
Alternatively, chat to us on WhatsApp (via WA icon in left corner)
How to use
AM and/or PM. Patch test before use.

After cleansing & toning your face, apply a few drops of this serum on damp skin and gently massage into the skin. Follow with moisturiser, oil-based serum and SPF 50+.
Full Ingredients
Ingredients: Aqua (Water), Aloe Barbadensis (Aloe Vera) Leaf Juice , Niacinamide, Glycerin, Propylene Glycol, Sodium Hyaluronate, Zinc PCA, Allantoin, Cucumus Sativus (Cucumber) Fruit Extract, Sodium Phytate, Citric Acid, Sodium Hydroxide, Phenoxyethanol, Ethylhexylglycerin, Sodium Benzoate, Potassium Sorbate
Combinations (Besties & No-No's)
Cannot be combined with Vitamin C.
Warnings/Cautions
Due to the hyaluronic acid: use on wet skin to ensure optimal hydration (or add a few pumps of glow guardian after application)
Hero Ingredients
to get glowing
Keeps skin barrier healthy & hydrated. Reduces uneven skin & pigmentation. Helps protect against environmental stressors (e.g. blue light, pollution).
HYA naturally occurs in the skin, but decreases with age. Applying it, reduces fine lines and wrinkles and is anti-ageing. Ultra-hydrating.
Regulates sebum (oil) production. Healing properties. Helps prevent microbial skin infections, which aids with acne and skin barrier health.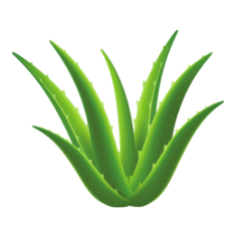 Ultra hydrating and soothing. Anti-inflammatory.
Excellent product
After using this serum, my skin is so happy it's practically doing cartwheels. It's like I've unlocked the secret level of skincare, and now my face is on a VIP list that only the truly radiant can access.
My absolute fav!
It's the second time I'm using this gem and I constantly restock because it lives up to the promise. I love how my skin easily absorbs the serum and how the product has made noticeable differences in the texture of my skin!
Love it!
Really helps to calm acne and inflamed skin, helped me a lot with my pigmentation.
Been using it for 4 months now, in conjunction with other products from Standard Beauty.
Wow!
I could totally be imagining this but by skin is loving this product! I do think that I have a "new glow" and am loving it. Man am I happy I bumped into your ads! Love! Love! Love your work.
Niacinamide Serum
Makes my skin feel refreshed and smooth.
Highly recommend all these products!
Let's build a 7 step routine
You(r skin) deserves this. Choose a face wash, toner, water-based serum, moisturiser, oil based serum and treatments.
Bundle contents
Add 7 items to start with your perfect routine
Real Results from Real Babes
Customer Review
Products used: Salicylic Acid Toner, 0,3% Retinol Serum, Mattifying Gel & Moisture Bomb.
Products used: African Black Soap, Alpha Arbutin Serum, Mattifying Gel, Salicylic Exfoliating Polish.
Products used: African Black Soap, AHA Lactic Acid Toner, Alpha Arbutin serum, Retinol serum, Squalane serum, Mattifying Gel.
Products used: African Black Soap, AHA Lactic Acid Toner, Alpha Arbutin serum, Retinol serum, Squalane serum, Mattifying Gel.
Products used: African Black Soap, BHA Sallicylic Toner, Moisture Bomb, Pigmentation Buster serum, Squalane serum, Alpha Arbutin serum, Retinol serum.
Products used: BHA Salicylic Acid Toner, Pigmentation Buster Serum, Hyaluronic Acid Serum, Moisture Bomb.
Our Body deserve skincare, too! 🛁