100% Squalane Serum
Targets: Dry & sensitive skin
Suited for: All skin types
Light-weight, non-greasy serum to quickly lock in moisture and deeply hydrate the skin.
 Squalane boosts collagen production for firmer, plumper skin with that dewy, glass skin look. This is a non-comedogenic (i.e. non-clogging) face oil. 

BENEFITS:
- Ultra hydrating & moisturising; perfect for dry skin
- Improves skin elasticity
- Minimises sun damage / age spots
- Anti-inflammatory: Perfect for acne-prone skin and eczema
- Plumper and softer skin

👩‍💻💬 NEED HELP?
Book a free 15 min online consultation now, with our experts.
Alternatively, chat to us on WhatsApp (via WA icon in left corner)
How to use
AM and/or PM. Patch test before use.

Gently massage into the skin as last step in your routine. Follow with SPF.

For hair: Work through damp, clean hair daily or as required.
Full Ingredients
100% natural plant-derived ECOVERT approved Squalane - Vegan-friendly
Combinations (Besties & No-No's)
Can be combined with all other products.
Pregnancy & breast-feeding friendly.

Warnings/Cautions
Hero Ingredients
to get glowing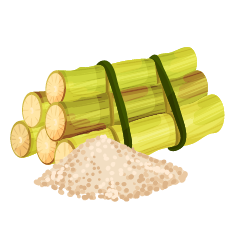 100% ECOCERT Squalane- Our Squalane is made of 100% sugar cane, which is sustainably and renewably sourced Suitable for all skin types, from dry to sensitive to oily and acne-prone Enhances skin barrier integrity Reduces appearance of fine lines & wrinkles Increases cell turnover and provides moisture For haircare: enhances elasticity, prevents breakage & moisture-loss, strengthens hair and provides shine
Hella hydrating
This product is very helpful in making your skin feel and look hydrated for that glow. It also works well as a hair oil don't use to much a little goes a long way.
Absolute hydration
This product does not only provide my skin with moisture, it also gives my skin super glowing skin. Love this Product and will 100% recommend if you are struggling with dry skin!
Moisty
This makes my skin feel hydrated.
THIS oil is ❤️
I love absolutely everything about it! Consistency isn't too thick, it's super spreadable and it doesn't leave you feeling oily at all.
Happy
Thank you Standard ..I am so happy with squalene...my skin is dehydrated so the added oil is perfect.
Let's build a 7 step routine
You(r skin) deserves this. Choose a face wash, toner, water-based serum, moisturiser, oil based serum and treatments.
Bundle contents
Add 7 items to start with your perfect routine
Real Results from Real Babes
Customer Review
Products used: Salicylic Acid Toner, 0,3% Retinol Serum, Mattifying Gel & Moisture Bomb.
Products used: African Black Soap, Alpha Arbutin Serum, Mattifying Gel, Salicylic Exfoliating Polish.
Products used: African Black Soap, AHA Lactic Acid Toner, Alpha Arbutin serum, Retinol serum, Squalane serum, Mattifying Gel.
Products used: African Black Soap, AHA Lactic Acid Toner, Alpha Arbutin serum, Retinol serum, Squalane serum, Mattifying Gel.
Products used: African Black Soap, BHA Sallicylic Toner, Moisture Bomb, Pigmentation Buster serum, Squalane serum, Alpha Arbutin serum, Retinol serum.
Products used: BHA Salicylic Acid Toner, Pigmentation Buster Serum, Hyaluronic Acid Serum, Moisture Bomb.
Our Body deserve skincare, too! 🛁