Sweet Talker Lip Stain (Blushed Pink)
Targets:
Suited for: Lips
Buildable sheer-medium coverage.
Buildable lip stain that is hydrating, soothing and delivers ceramides to the fragile lip skin.
Gloss to stain technology: A long-wear Lip Stain that applies like a gloss and wears down to a beautiful stain. Once dried, it lasts for several hours, is kiss & smudge proof- for a natural, low-maintenance look. Seal with our Peptide Lip Oil for the ultimate glossy lip.
👩‍💻💬 NEED HELP?
Book a free 15 min online consultation now, with our experts.
Alternatively, chat to us on WhatsApp (via WA icon in left corner)
How to use
To be used as often as desired. It is buildable which means you can determine the intensity of the hue. For a matte finish, blot with tissue after application. For a glossy finish, apply Glazed Lip Oil after application. Avoid going over the lip line as it might stain the skin around the lips-can be removed with soapy water.
Full Ingredients
Aqua (Water), Glycerin, Polysorbate 80, Aloe Barbadensis (Aloe Vera) Leaf Juice , Xanthan Gum, Ceramide NP, Hydrolysed Jojoba Esters, Hydrolyzed Caesalpinia Spinosa Gum , Caesalpinia Spinosa Gum , Sodium Phytate, Lactic Acid, Citric Acid, Phenoxyethanol, Ethylhexylglycerin, Potassium Sorbate , Sodium Benzoate, CI 20285, CI 42090:1, CI 14720:1, CI 15985:1, CI 16255:1, CI 47005:1
Combinations (Besties & No-No's)
Follow up with Glazed Lip Oil to boost colour longevity and to seal in lip goodies.
Warnings/Cautions
Hero Ingredients
to get glowing
Locks moisture into lip. Prevents drying & creates protective barrier.
Natural active compound that protects from drying and strengthens lip barrier health.
Provides gloss, shine and protection for lips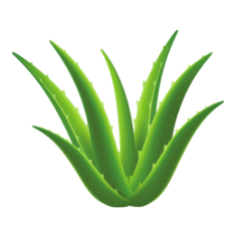 Helps prevent lips from flaking, drying and peeling. Helps moisturise (chapped) lips. Anti-inflammatory
love the colour
My daughter and I both love this product, and the fact that it does not smudge. I'd love to see a dusty pink colour as well.
The best lip stain ever
I don't wear makeup. Standard changed my skin and I have so much confidence I feel I don't need makeup. This is the lightest pink that can be layer a bit darker. It does not come off on cups and glasses etc. It feels amazing and it just gives my face that little something special.
Overall pretty good and worth the buy
The tint lasts quite long and has a leaves beautiful, natural blushing pink hue. When it comes to lip stains I always look for a shade that looks like I've just done some cardio and my lips are naturally very rosy and this does the job! You can also use it on your cheeks for a subtle blush tint. My only gripe with this product is that it can be a little drying. Once it has completely dried, my lips feel both a little dry and slightly tacky and if your lips are a little chapped the colour does stick into the texture - however these things aren't an issue if you apply a gloss over it. I usually use Standard Beauty's clear gloss over this one after it's dried and it looks amazing! (See pictures - one is without gloss and one is with gloss).The tint is very buildable, quite subtle on first coat but you can make it a vibrant berry colour after 2-3 coats. I do recommend buying this and the gloss as a little duo.
Disappointed
The tint is hardly visible when I apply it and the product does not last on my lips . The product also makes my lips feel extremely dry .
We value your input, and we're committed to enhancing our products. To better understand your concerns and offer a solution, please reach out to our customer service on email and we will assist you.
Let's build a 7 step routine
You(r skin) deserves this. Choose a face wash, toner, water-based serum, moisturiser, oil based serum and treatments.
Bundle contents
Add 7 items to start with your perfect routine
Real Results from Real Babes
Customer Review
Products used: Salicylic Acid Toner, 0,3% Retinol Serum, Mattifying Gel & Moisture Bomb.
Products used: African Black Soap, Alpha Arbutin Serum, Mattifying Gel, Salicylic Exfoliating Polish.
Products used: African Black Soap, AHA Lactic Acid Toner, Alpha Arbutin serum, Retinol serum, Squalane serum, Mattifying Gel.
Products used: African Black Soap, AHA Lactic Acid Toner, Alpha Arbutin serum, Retinol serum, Squalane serum, Mattifying Gel.
Products used: African Black Soap, BHA Sallicylic Toner, Moisture Bomb, Pigmentation Buster serum, Squalane serum, Alpha Arbutin serum, Retinol serum.
Products used: BHA Salicylic Acid Toner, Pigmentation Buster Serum, Hyaluronic Acid Serum, Moisture Bomb.
Our Body deserve skincare, too! 🛁