Vitamin A|B|C|D|E|F Mask
Targets: dull & lacklustre skin
Suited for: all skin types
Self-Care Sunday just got upgraded: Introducing our Professional Range, that was made for salon use. 
With all of the skin-loving vitamins A, B, C, D, E, and F packed into one mask, it's like giving your skin a refreshing and revitalizing vitamin juice! 
This mask provides a nourishing boost for your skin. Vitamin A helps to reduce the appearance of fine lines and wrinkles, while vitamin B promotes hydration and overall skin health. Vitamin C is a powerful antioxidant that helps to brighten the skin and protect against environmental stressors. Vitamin D supports healthy skin cell growth and repair, while vitamin E helps to moisturise and soothe the skin. Finally, vitamin F (a blend of essential fatty acids) helps to strengthen the skin's barrier and improve overall texture.  
 30 ml
Click here for a complete 4 week Professional Ritual usage instructions >
👩‍💻💬 NEED HELP?
Book a free 15 min online consultation now, with our experts.
Alternatively, chat to us on WhatsApp (via WA icon in left corner)
How to use
Cleanse your skin with our Salicylic Acid Face Wash. Optional: Exfoliate with our Microdermabrasion Scrub.

Onto dry skin, apply a thick layer of this mask and leave on for 15+ mins, then rinse off and follow with barrier restoring routine. This mask can be left on for longer, until fully absorbed or overnight.

For optimal results and skin health, we recommend you follow our 4 week Professional Ritual.
Full Ingredients
Aqua (Water), Coco-Glucoside, Propanediol, Cetearyl Alcohol, Rosa Canina (Rosehip) Seed Oil, PEG-20 Stearate, Ascorbyl Glucoside, Ethyl Linoleate, Panthenol, Polyacrylate Crosspolymer-6, Sorbitan Olivate, Cetearyl Olivate, Glycerin, Tocopherol, Helianthus Annuus (Sunflower) Seed Oil, Retinyl Palmitate, Allantoin, Sodium Phytate, Pentylene Glycol, Tocopherol Acetate, Xanthan Gum, Cyamopsis Tetragonoloba (Guar) Gum, Fructooligosaccharides, Phytic Acid, Bioflavonoids, Glycoproteins, Parfum (Fragrance), Sodium Citrate, Citric Acid, Phenoxyethanol, Ethylhexylglycerin
Combinations (Besties & No-No's)
Best used together with our Professional Range.

Can be combined with all other Standard Beauty products (as it washes off).

Warnings/Cautions
Increases sun sensitivity. Use with SPF50. Patch test recommended.
Hero Ingredients
to get glowing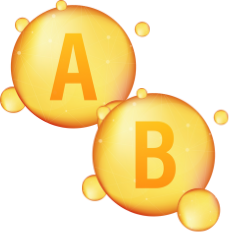 Vitamins A (Retinol) & B (Panthenol)
Vitamins A: Stimulates collagen production and cell turnover.Helps to alleviate textured skin, dark spots, acne and visible signs of ageing. Vitamin B: moisturises & soothes
Vitamins C: Targets symptoms of acne, helps brighten skin. Vitamin D: boosts Vitamin D synthesis to revitalise & volumise. Increases hydration & adds a dewy finish.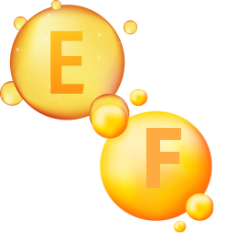 Vitamin E: Anti-oxidant that helps prevent ageing. Vitamin F: necessary fat for optimal skin health, minimises dark spots & scarring.
Helps improve skin tone, soothes, helps reduce scarring and anti-ageing benefits.
My holy grail
I love this one toooooo much. Sundays are skincare day with a DIY facial and this is a go to mask. Mid-week I use it overnight as a sleeping mask and my skin just feels that but more cared for going through the rest of the week.
Excellent product
I use it twice a week overnight and i can definitely see an improvement in my skin texture and elasticity. I definitely have more glow the next day
Let's build a 7 step routine
You(r skin) deserves this. Choose a face wash, toner, water-based serum, moisturiser, oil based serum and treatments.
Bundle contents
Add 7 items to start with your perfect routine
Real Results from Real Babes
Customer Review
Products used: Salicylic Acid Toner, 0,3% Retinol Serum, Mattifying Gel & Moisture Bomb.
Products used: African Black Soap, Alpha Arbutin Serum, Mattifying Gel, Salicylic Exfoliating Polish.
Products used: African Black Soap, AHA Lactic Acid Toner, Alpha Arbutin serum, Retinol serum, Squalane serum, Mattifying Gel.
Products used: African Black Soap, AHA Lactic Acid Toner, Alpha Arbutin serum, Retinol serum, Squalane serum, Mattifying Gel.
Products used: African Black Soap, BHA Sallicylic Toner, Moisture Bomb, Pigmentation Buster serum, Squalane serum, Alpha Arbutin serum, Retinol serum.
Products used: BHA Salicylic Acid Toner, Pigmentation Buster Serum, Hyaluronic Acid Serum, Moisture Bomb.
Our Body deserve skincare, too! 🛁